Maclay Gardens Tallahassee Wedding
On May 6, 2014, I had the honor of officiating Monica and Billy's Alfred B. Maclay Gardens Tallahassee wedding.
Monica and Billy were a joy to work with! I met with them months before their wedding to get to know them and we hit it off right away. They were a little lost on where to begin with the wedding planning process so I suggested a few vendors and ideas. They were so appreciative of my help! Over the months leading up to their wedding, we create a beautiful short and sweet ceremony for just perfect for them.
The wedding was on a Tuesday because Monica had graduated from Florida State University the Saturday before and all of her family was still in Tallahassee.  A Maclay Gardens Tallahassee wedding is always beautiful but it's especially beautiful during the Spring when the flowers are blooming all around.
On the day of Monica and Billy's wedding everything was wonderful.  Our friends at Fairytales Wedding and Special Event Services had setup white chairs for the ceremony which was in front of the reflecting pool which over looks Lake Hall. Once everyone had arrived, we had a beautiful ceremony.
The reception was held inside the gardeners cottage. Fairytales had setup chairs and tables inside and it was a beach theme. Monica had made everything, and it really looked great.
Kimberly Rae Photography took pictures of all the pretty wedding details, during the ceremony, and after with family.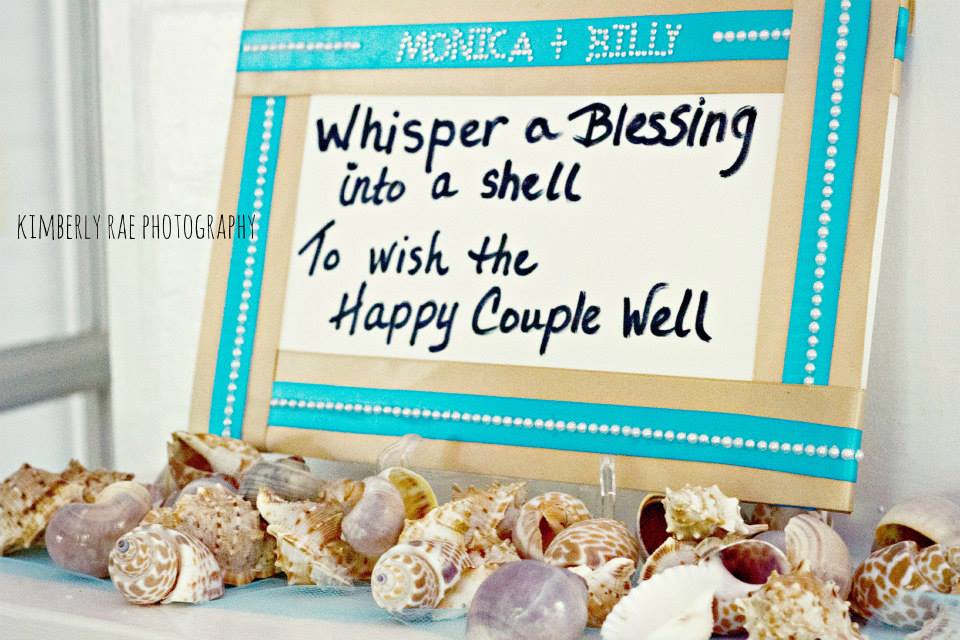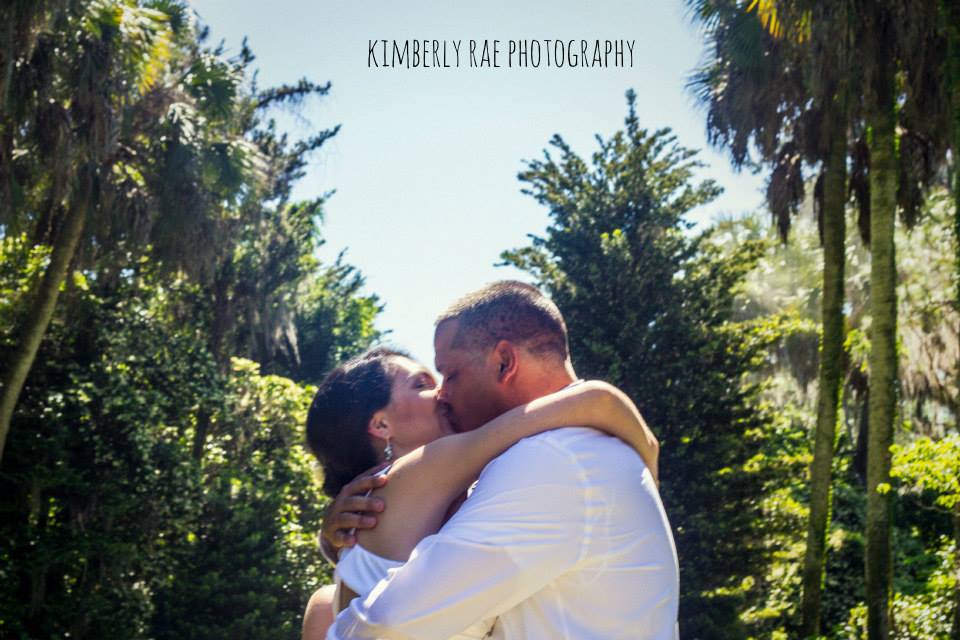 Cakes by Alisha made a great beach theme cupcake cake with sea shell cookies.
Monica and Billy's Maclay Garden Tallahassee wedding was a huge success thanks to all the wonderful people involved. After they returned home from their honeymoon, Monica wrote me a VERY touching review on WeddingWire:
" Amanda was an absolute dream to work with and was one of the reasons our wedding turned out so perfectly. She answered emails promptly, met with us to discuss ceremony details, and made excellent suggestions for the big day (including photographer and cupcakes!). It is clear that Amanda knows exactly what she is doing and that she loves doing it. I will recommend her to anyone and everyone!"
News