A Beautiful Wedding in Florida is a family and friend team of experienced, caring, and trustworthy Professional Non-denominational Wedding Officiants who can perform your wedding ceremony in Tampa, Clearwater and Tallahassee. In Florida, ordained clergy, judges, and Florida notaries are the only officials authorized to perform wedding ceremonies. We create and officiate unique, non-denominational and civil ceremony weddings, vow renewals, and commitment ceremonies that are aligned with your budget. Our wedding officiant prices vary depending on the type, date/time, and location of each wedding. Contact us today for an exact price quote.
A professional marriage officiant can make all the difference in having the wedding of your dreams. You have enough stress in planning your wedding, we believe selecting a wedding officiant that can marry you should not be one of them so we make the process fun and stress-free:
1. We talk to you and understand what you want
2. We work with you to customize your ceremony
3. You have the stress-free ceremony you've always dreamed of
If you are looking for a fun elopement, a big fancy country club wedding, a simple beach wedding ceremony, or a romantic vow renewal, our team can work with you to create the ceremony of your dreams. We are proud to support marriage equality!
"Great to work with! Personable and responsive. I am so thankful we found A Beautiful Wedding in Florida for our special day. Their prices are more than reasonable and the day was just perfect. I cannot say enough about it!"
Wedding Officiants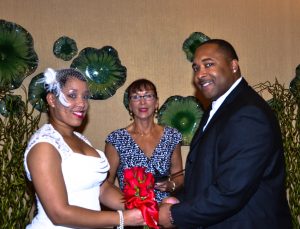 Hi, I'm Charmaine Doumanian and I'm a Wedding Officiant and Palm Harbor Mobile Notary Public. I've been performing weddings for over 14 years throughout Tampa Bay and Clearwater Florida. I've had the honor of officiating over 1500 ceremonies including weddings, elopements, vow renewals, and commitment ceremonies. I've been married for over 33 years and I love watching two people come together and begin the next chapter of their relationship. I am passionate about helping you create a meaningful and personalized ceremony that you will always remember.
Phone: 727-641-3374
Email:  charmained52@gmail.com
Instagram: c_doumanian
"Charmaine was especially helpful throughout our wedding planning process. Charmaine was very knowledgeable about the license process, costs and waiting periods etc We also wanted to do a sand ceremony to involve my children, and she was very helpful in coordinating that. She provided ample options on the wedding vows to choose from and stayed in touch with us very regularly. She was sooo very patient, and I highly recommend her to any future bride. She will set your mind at ease, I promise you!" Marisa & Michael wedding ceremony at the Grand Plaza in St. Petersburg Florida 
---
Hola, I'm George Doumanian Jr. and I'm a Wedding Officiant and Dunedin Mobile Notary Public. Hablo español y estoy disponible para oficiar ceremonias en español. I'm a University of South Florida graduate and I've been performing weddings for over 10 years throughout Tampa Bay and Clearwater. I've had the privilege of officiating over 500 ceremonies. I believe your wedding is one of the most momentous occasions in your lifetime so I always bring a lot of energy and personality to each of the ceremonies I officiate.
Phone: 727-642-6658
Email:  gdoumanian@gmail.com
---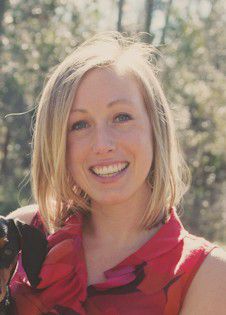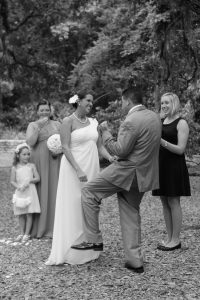 Hi! I'm Amanda Doumanian Reeves and I'm a Wedding Officiant, Day-of-Coordinator, and Tallahassee Mobile Notary Public. I'm a Florida State University grad and I've been officiating weddings throughout the Tallahassee area for the past 7 years. I'm here to help you celebrate your love with a ceremony that reflects your uniqueness. I encourage you to have fun with your ceremony and enjoy the moment! No matter what kind of wedding ceremony you want, my goal is to create a modern and personal ceremony tailored just to you.
Phone: 850-322-0911
Email:  amandad335@gmail.com
Instagram: amanda_d_reeves
"Amanda did a beautiful job for our wedding at Southwood House. We wrote our own ceremony & vows- letting us personalize what we wanted to incorporate for our wedding. Amanda is very personable, punctual and professional. I would highly recommend her to anyone seeking an officiant for their wedding." Kelly and Ayers, wedding ceremony at the Southwood House in Tallahassee Florida
Recognize
d in the April/May 2015 issue of Tallahassee Woman's Magazine as one of the Women Who Mean Business Women to Watch 
Member of the Tallahassee Association of Wedding Professionals
---
Hi! I'm George Doumanian Sr. and I am a Wedding Officiant and Professional Photographer in the Tampa Bay area. I'm a Vietnam Veteran and Florida native. For the past five years I've been working with my wife, Charmaine, officiating weddings and photographing special moments. I have photographed 250+ weddings, vow renewals, engagements, and family portraits.  I like to make your ceremony fun to help put you at ease so I can capture and create beautiful lasting memories just for you.
"George Sr. performed the ceremony and did a wonderful job. The ceremony was on the beach & we had a sand ceremony which he was familiar with & went perfectly. George was dressed very professional and helped make the day perfect. I would definitely recommend their services."
"Charmaine was an excellent officiant, any questions I had regarding the ceremony she answered by the end of the same day. She was extremely helpful in organizing and planning the ceremony. To top it all of she was a great speaker at the wedding. The photographer was AMAZING. George Sr. took the time to seek out the venue in advance to set up for the best pictures. He was flexible with time and made me (the bride) feel like I had all the time in the world. He was right there to capture every moment of our fairy-tale! I would strongly recommend this dynamic duo to anyone! I really couldn't have asked for more Charmaine and George completed our amazing day!"
---
Hi, I am Ellida Zahumensky. I have been a Wedding Officiant for over 12 years and Florida Notary for 15 + years. I've been friends with Charmaine Doumanian for over 15 years and love being a part of her Wedding Officiant family team.
My passion is watching your happiness in becoming a married couple and seeing the love in your eyes on your wedding day.  I truly enjoy helping you make your dream wedding ceremony come true. Whether your ceremony is simple, elaborate, on a beach, by a lake, or in your backyard, I'll listen to your wants and needs to ensure it's a special day. I take my role as your Wedding Officiant to heart and treat you as if you are my family.
"Would like to thank Ellida for making today so special for the wedding vow renewal ceremony on Clearwater Beach for my daughter Alison and son-in-law Graham's 10th wedding anniversary. The weather wasn't brilliant but it didn't matter. Small and intimate with their 3 boys and family members that mean so much to them. Thank you once again it was wonderful." Kay Stride from the United Kingdom
---
Hi, I'm Tammy Brown. I've been a Wedding Officiant in Tallahassee for over 15 years. 
I've been working with Amanda and the A Beautiful Wedding in Florida team for over 3 years. Together, we've successfully officiated many small to large weddings throughout the Tallahassee area. It's gives me great joy to be a part of your wedding day. I will also go above and beyond to ensure your ceremony is exactly as you envisioned.  "Tammy was absolutely amazing!  She is a natural and sure made our ceremony a memorable one." Rita and Art Maclay Gardens State Park wedding ceremony
"We couldn't have done it without you and Tammy!" Amanda and Igor wedding ceremony at Golden Eagle Country Club Tallahassee
We love to talk about weddings! Consultations are always free. We can meet for coffee, chat on the phone, Skype or FaceTime. Call us today 727-641-3374 Clearwater/Tampa or 850-322-0911 Tallahassee.