Palm Harbor Innisbrook Wedding
On Friday, October 3rd George Jr. officiated Morgan and Zac's Palm Harbor Innisbrook wedding. Innisbrook offers a beautiful outdoor location for wedding ceremonies, as well as, inside reception area. George Jr. had a lot of fun officiating Zac and Morgan's wedding. The day before the wedding they hired George to attend the rehearsal and help them run through a couple practices. This made the day-of ceremony go very smoothly.
Instead of the traditional "I do" vows, Zac and Morgan, requested George Jr. read:
"Zac, Do you promise to pick up your clothes and take out the trash? "
"Morgan, Do you promise to not get mad when he doesn't pick up the clothes and take out the trash?"
Haha too funny….and too true! The weather in Florida during this time of year is gorgeous. We are so happy that Zac and Morgan had a beautiful Palm Harbor Innisbrook Wedding and we loved being a part of it! Congratulations, Mr. & Mrs. Lobitz!!!!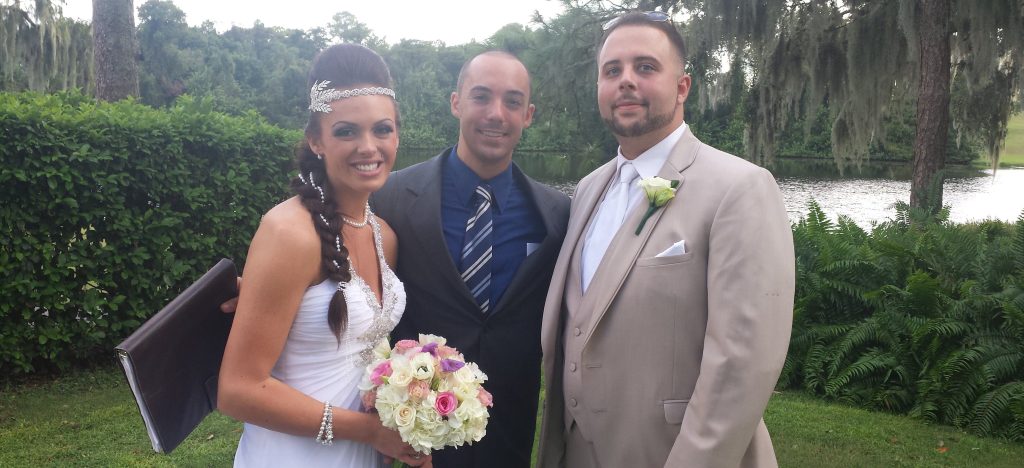 News