Tallahassee Garden Club Wedding
There are many beautiful wedding venues in Tallahassee. One of which is the historic Tallahassee Garden Club located at 507 North Calhoun Street Tallahassee, FL 32301.  The Tallahassee Garden Club Rutergs House was built in 1926 and today is a non-profit organization composed of 25 circles and over 600 members. The Tallahassee Garden Club is available to rent for weddings and more. The ballroom can hold about 100 people. Plus there is a beautiful outdoor lawn space for weddings to take place and there is plenty of parking for guests.
On Friday, May 2nd I had the honor of officiating Hayley and Jackson's Tallahassee Garden Club wedding. I had worked with Hayley for months creating a wonderful wedding ceremony that was perfect for her and Jackson.  On the day of the wedding it had just rained so everything was super green, lush, and beautiful. The ceremony was held outside on the brick patio. Upon arrival, I noticed the caterers truck was parked in a place that would be seen in their ceremony pictures so I quickly had her move it. My job is to officiate a nice ceremony but I aim to be the super hero of the event that comes in makes sure EVERYTHING about the ceremony is perfect including the pictures (which in this case would not have been good with a big truck in the background).
A string quartet played as guests were seated and while Hayley walked down the isle. Hayley and Jackson had a Wine and Love Letter piece in their ceremony, as well as, their own special written vows. The ceremony was very touching and beautiful. I was honored to be a part of their happy day. Hayley had just graduated from Florida State University with her nursing degree the day before the wedding and Jackson was graduating into the military the following day. So the weekend was sure full of celebration.
A few weeks after their Tallahassee Garden Club Wedding,  I received an email from Hayley with the above picture of us and this message:"thank you again for everything! " Hayley Bishop. It always makes my smile to hear that I helped make someones wedding day wonderful.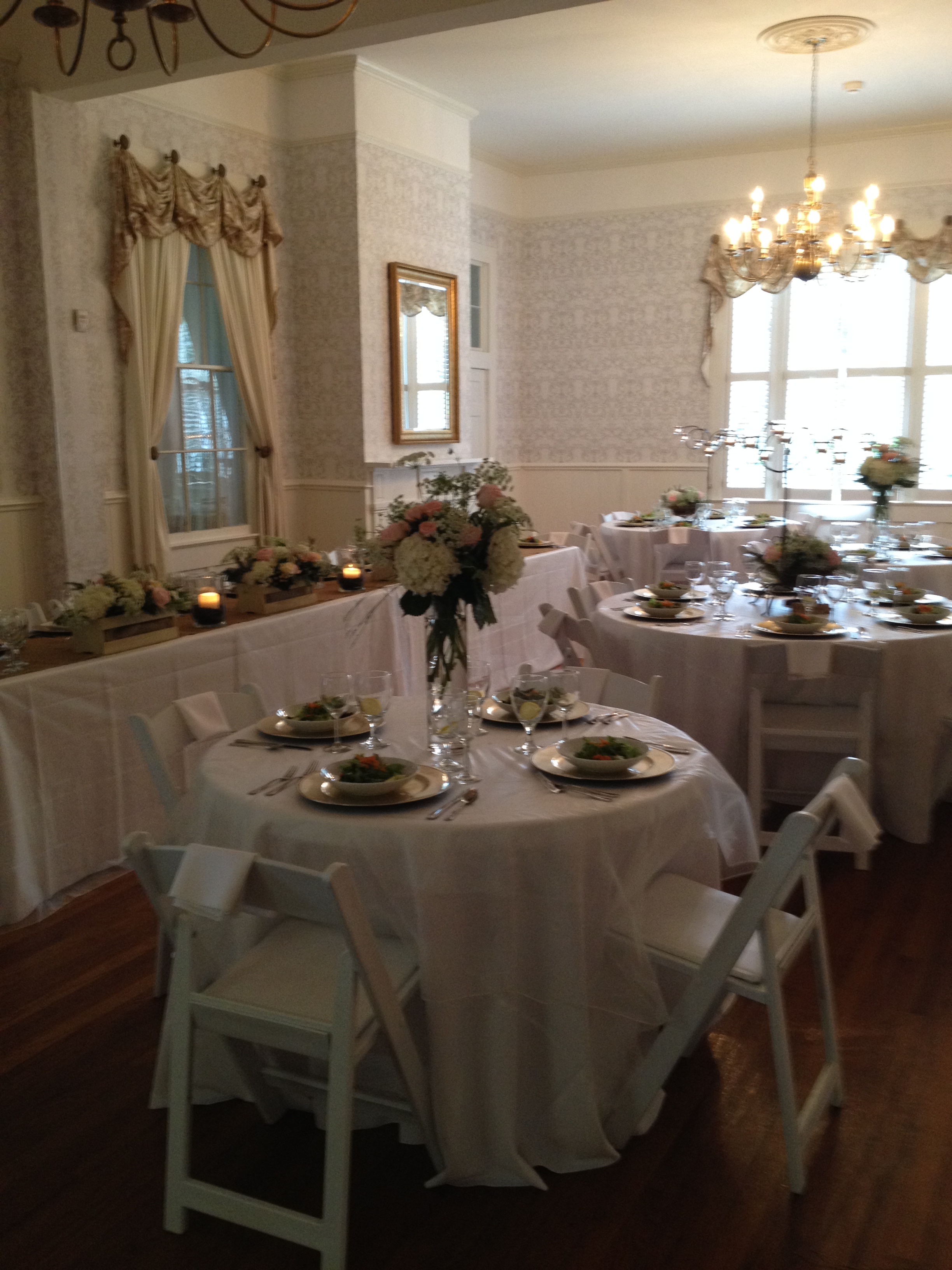 Officiant: Amanda D. Reeves- A Beautiful Wedding in Florida by A Notary On the Go
Caterer and Day of Coordinator: Robin- Simply Entertaining
Venue: Tallahassee Garden Club
Reception DJ: Nate Long- Amplify Entertainment
Photographer: Kay Meyer Photgraphy
For more wedding tips, ideas, and stores connect withe me on Pinterest, Facebook, and Google+
News