Golf Tee Wedding Ceremony at Innisbrook Golf Resort
Couples are always coming up with new ideas that they would like for their wedding ceremony. Jacklyn asked me if I could help her prepare a golf tee ceremony for her wedding ceremony at Innisbrook Golf Resort in Palm Harbor. Jacklyn and Scott's wedding ceremony at Innisbrook Golf Resort was going to be on Saturday, October 18th.  During the ceremony they both wanted to simultaneously take a golf shot on the first tee. I sent her some vow pieces and put together a golf tee ceremony for them. She was delighted with the words and the way it was put together. For the golf tee part of the wedding ceremony, I would say, "Jacklyn and Scott will not be commemorating their marriage through the celebration of a golf shot ceremony. Scott and Jacklyn will simultaneously take a shot on this first tee. Each shot represents Scott and Jacklyn as individuals. The shots they take will be the first of many shots that will be taken throughout their marriage. Scott and Jacklyn please take your first shots. May all the shots you encounter together bring you a lifetime of love and happiness together."  They would then both take their shots and we would continued with the ceremony.
The wedding was this past Saturday and it couldn't have had a more beautiful day weather wise.
At Last Weddings was the wedding coordinator. She had everything on target for ceremony and reception.
As guest and bridal party were walking in James Everett Bagpipes played the bagpipes. The bagpipes played such pretty tunes just adding to the atmosphere of a beautiful wedding.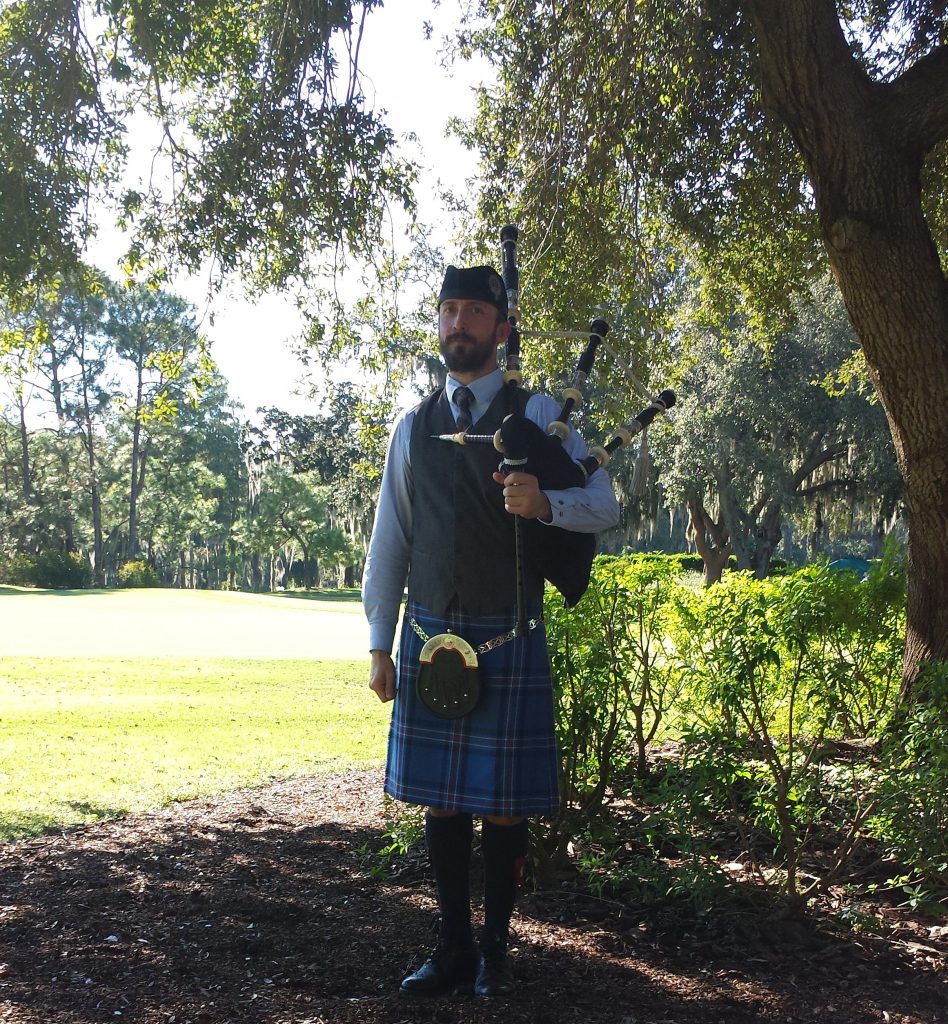 Scott wore a black suit with a lime green tie with a white floral boutonniere and black paten leather sneakers. I's day he had an unfair advantage on the golf course as Jacklyn had healed shoes on. Hah! The groomsmen also had a lime green ties with grey suits. The lime green color looked so nice with all the golf course green colors surrounding them. The bridesmaids wore long black gowns and carried flowers white and lime green. Jacklyn had the most gorgeous bouquet. The flowers were arranged by Events in Bloom. Jacklyn looked so beautiful. It was hard for Scott to hold back the tears. They both said very meaningful words to each other for their vows. After the ceremony, I was complimented by so many guest on how well the ceremony went. Congratulations, Scott and Jacklyn! I wish you many more amazing "shots" together!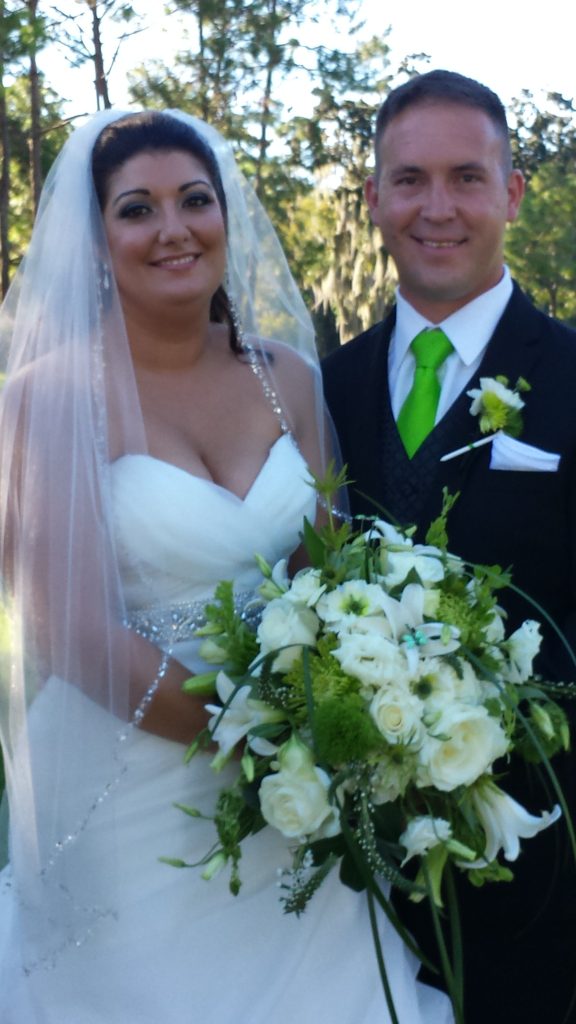 News