I've officiated a number of weddings on Halloween.  A Halloween wedding can be fun and something most guest will always remember. I was asked to officiate a wedding where everyone was in costume, including me being dressed as Elvis Presley to perform the wedding. The wedding was at their home. The bride wore an elegant black dress and groom wore an old fashion type of military uniform white knickers with a blue jacket and gold trimming. They had some gothic wording in the vow their piece and had their children in costumes participating in the ceremony.  They had spider cupcakes, spooky music, and punch made with dry ice looking like a witches brew. Spooky music was played throughout the house and everything was decorated for a fun Halloween party wedding.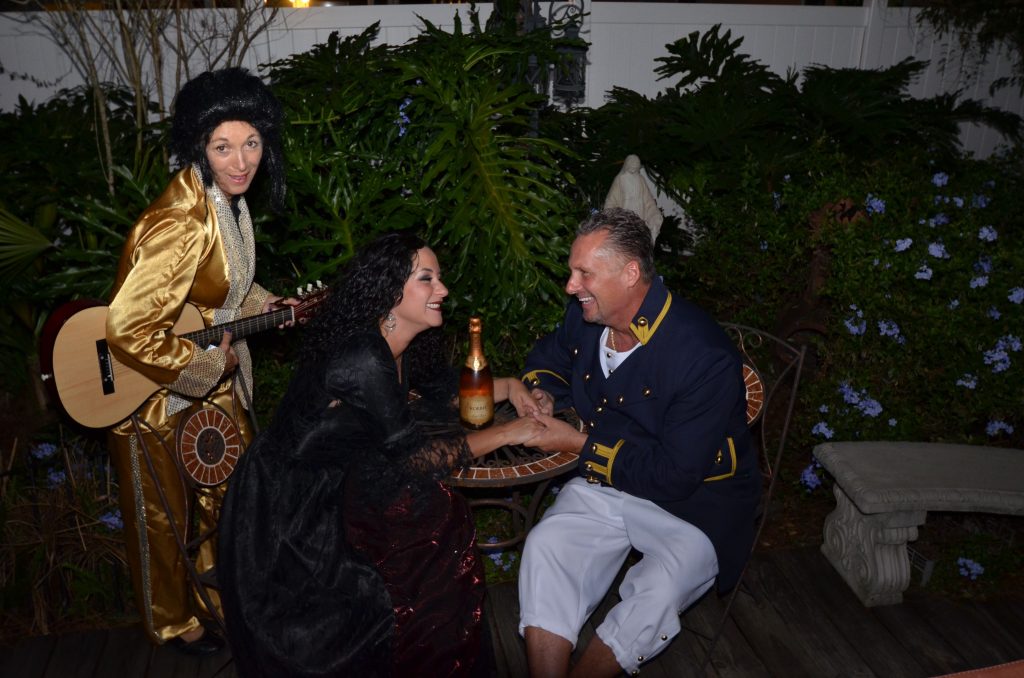 If you prefer not to be spooky for your Halloween wedding how about something more elegant. A costume ball or a masquerade ball. You can arrive at your wedding in a hearse instead of a traditional limo.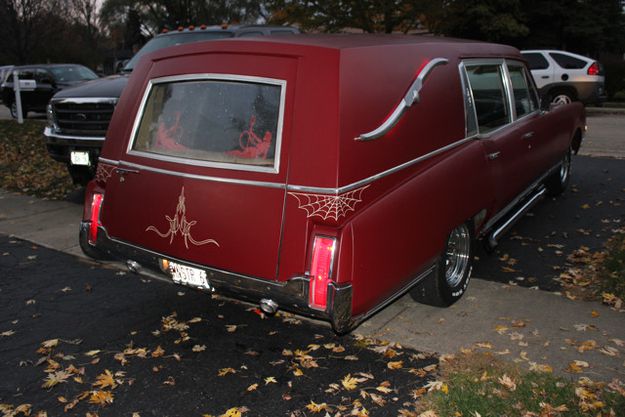 You can make some real cool invitations.  Have your wedding rings in a Death Do Us Part Box.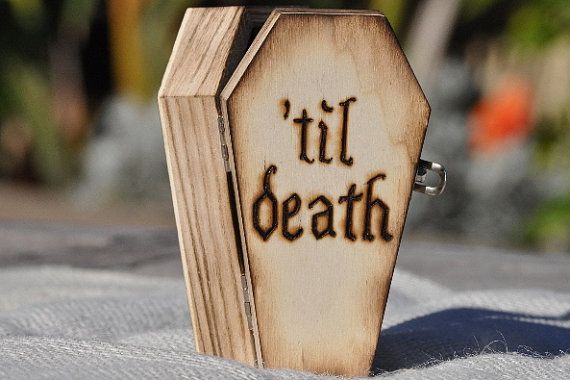 So many fun things and ideas can be centered around Halloween weddings. Pumpkins for center pieces, black flowers, eyeball ice cubes, skeleton cookies or how about  a bloody cake being cut with an ax….just to name a few.
This year Halloween falls on a Friday making it convenient for Friday night Tampa Halloween weddings.
Contact A Beautiful Wedding Palm Harbor/Dunedin/ Tallahassee we'd love to help you with ideas and officiating services for your Halloween wedding. It's less than a month away, but still time to plan a great fun wedding to remember….Remember..this will be until death do us part!!!