Hello friends! My name is Amanda Doumanian Reeves and I am your Tallahassee Wedding Officiant 🙂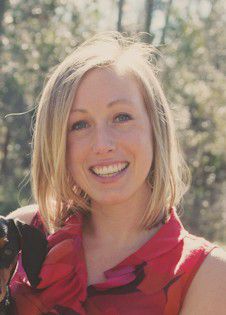 I have been officiating weddings in the and around Tallahassee for the past 5 years. I have seen ALL types of weddings and love helping couples create a ceremony that is special to them. I have performed short and sweet ceremonies in my home, religious ceremonies, non-religious ceremonies, elopement ceremonies, ceremonies with dogs, ceremonies with kids, sand ceremonies, hand ceremony, and so much more! It's so fun to get to know couples and be a part of their special day. Tallahassee is a small city so I even occasionally run into couples I have married…which is great to see how they are doing. One time a couple I married attended a wedding I was officiating. Another time, I got to marry the sister of a lady I had married a few years before SO I jokingly said I am now part of their family 🙂 I have even married a couple on the Wakulla Springs boat ride! Hah!
I went to Florida State University and have a B.S. and M.S in Communication…thus where I learned to public speak. I also was involved in a local Toast Masters Club for a couple years.
On 10/19/14, I married my best friend, Ryan. We have one dog-child, Lola. She's a black and tan dachshund aka wiener dog 🙂
When I'm not busy being a Tallahassee Wedding Officiant and notary, you will find me traveling or planning my next adventure, eating out at a local restaurant, watching a movie or TV, and working out. One of the coolest things, I've done is hike the 4 day Inca Trail to Machu Picchu.
I am a volunteer Board Member of the Heart Gallery North Florida. I also founded the Tallahassee Dachshund Club- just for fun!
I take a lot of pride in my work and my position as a Tallahassee wedding officiant. I understand a lot of trust goes into allow me to marry you…and I truly appreciate it. I've had so many couples leave nice comments about my service on WeddingWire:
"Amanda was such a wonderful officiant! We could not have asked for a nicer, more professional person for our wedding. The ceremony was slightly hectic as it was on outdoor venue and a storm was coming, but she helped getting everyone where they needed to be and we couldn't have been happier."
"Amanda was very professional and accommodating to our needs. She not only assisted us with the legal aspects of marriage but helped create a nice flow to our wedding day festivities. Highly recommend."
I'm your Tallahassee Wedding Officiant and I will work with you to make your wedding wonderful. Everything from vows to ceremony director and much more. Thank you to all the couples I've had the privilege of marrying and getting to know…and HELLO to all the new couples I will meet in the future.