On 12/13/14 (what a great date, right?!), I had the honor of officiating Anyelle and Andrew's wedding at the Tallahassee Garden Club. The Tallahassee Garden Club is a beautiful historic home located in the heart of midtown Tallahassee. The outdoor area has plenty of space for large and small weddings, as well as, a reception area inside.
Anyelle and Andrews's wedding ceremony was setup on the side of the house. There were pretty white chairs lined up and an arbor with a decorative clothe background.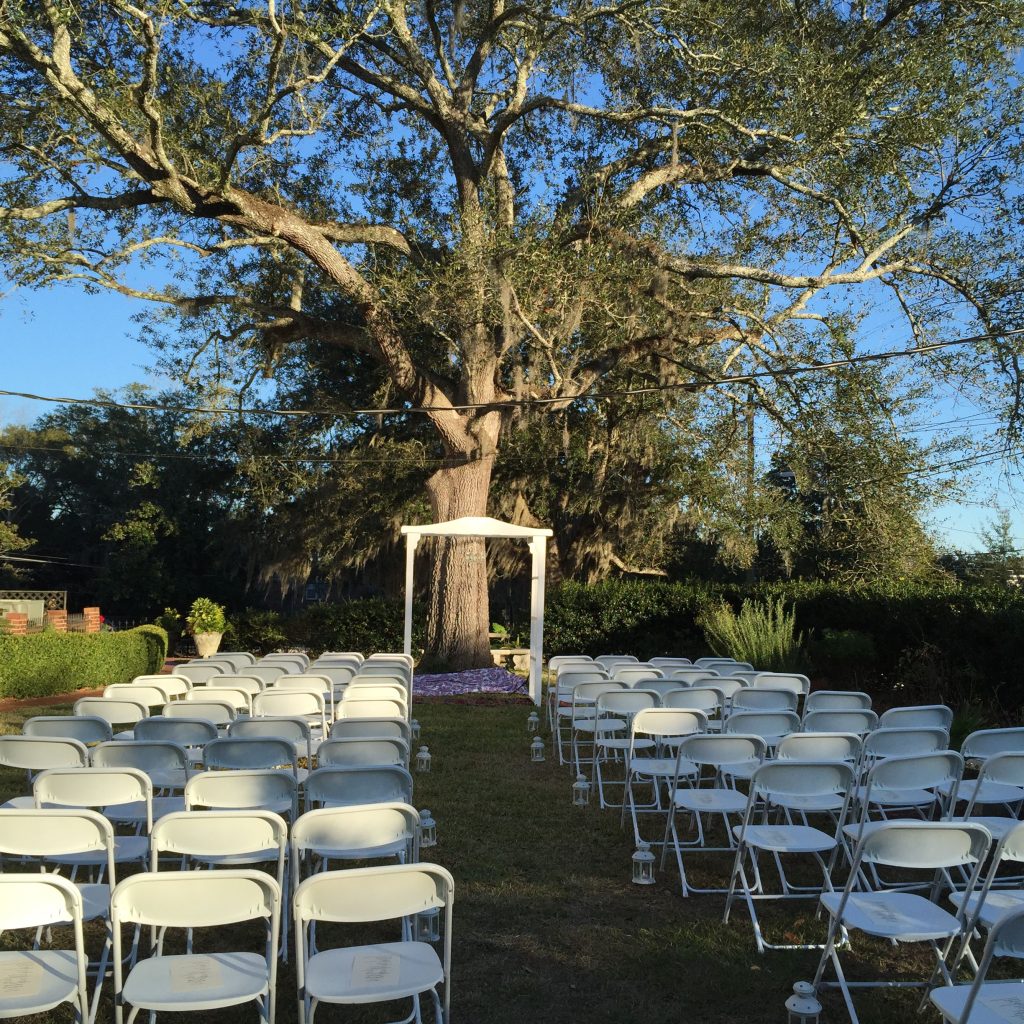 Because of the sequential date they wanted to start their ceremony at 4:56pm. This took a little bit of running around on my part (getting guests in their places, passing out bubbles, watching the clock), but we got it down! Anyelle and Andrew have a beautiful boy about 2 years old. As soon as he saw his mom and dad up at the front he ran right to them. Andrew held him in his arms the entire ceremony. It was a very touching way to unite them in marriage and as a family.
After the wedding they had lawn games, cocktails, and music for guests to enjoy. Anyelle and Andrew were a wonderful couple to work with and I truly enjoyed being a part of their wedding at the Tallahassee Garden Club.
After the wedding Anyelle wrote this amazing review of my service. It's always so nice to hear that my work was appreciated and they enjoyed working with me as much as I did them 🙂
"Amanda was my officiant! She was absolutely wonderful, and I wouldn't have wanted anything different. She was gracious enough to even grant my request to wear grey, which I wasn't even sure if it was rude to ask. She was prompt, professional, extremely friendly, and even helped with certain things that she didn't "need" to on the wedding day. I absolutely recommend her services to anyone." Anyelle and Andrew.